IntelliJ IDEA Plugin
Ebean uses bytecode enhancement to provide dirty checking and lazy loading. Install Ebean's IntelliJ plugin such that entity beans and transactional methods are enhanced when run develop and run tests in the IDE.
Install the Plugin for IntelliJ IDEA or Eclipse IDE.
File > Settings > Plugins > "Ebean 11"
Install Ebean 11 IDEA Plugin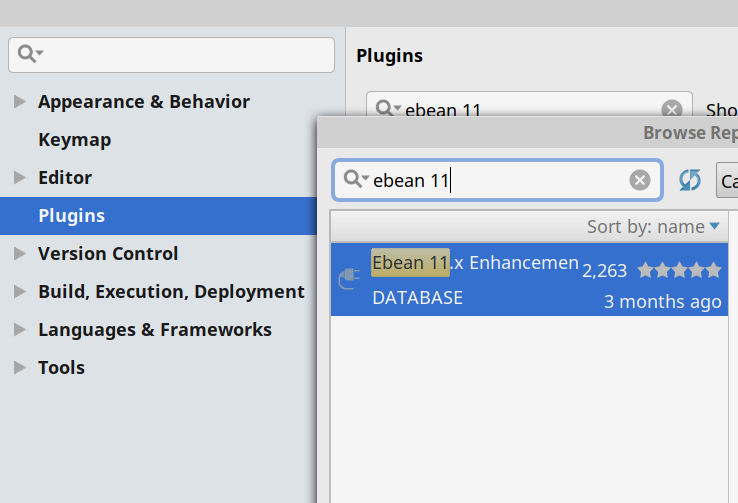 Turn on plugin per project
The plugin is turned on and off per project. We need to turn it on for it to perform enhancement on the current project.