Prerequisite - Java 8
Java 8 or later is expected to be already installed.
Example projects
Explore example Java projects for Maven, Gradle or Kotlin projects using Maven or Gradle.
For all example projects including ElasticSearch, PostGIS etc goto /docs/examples.
Step 1: Install IDE Plugin
Ebean uses bytecode enhancement to provide dirty checking and lazy loading among other things. We using tooling via IDEA, Eclipse, Maven and Gradle plugins to perform this enhancement.
Install the Plugin for IntelliJ IDEA or Eclipse IDE.
IntelliJ IDEA
File > Settings > Plugins > "Ebean 11"
Install Ebean 11 IDEA Plugin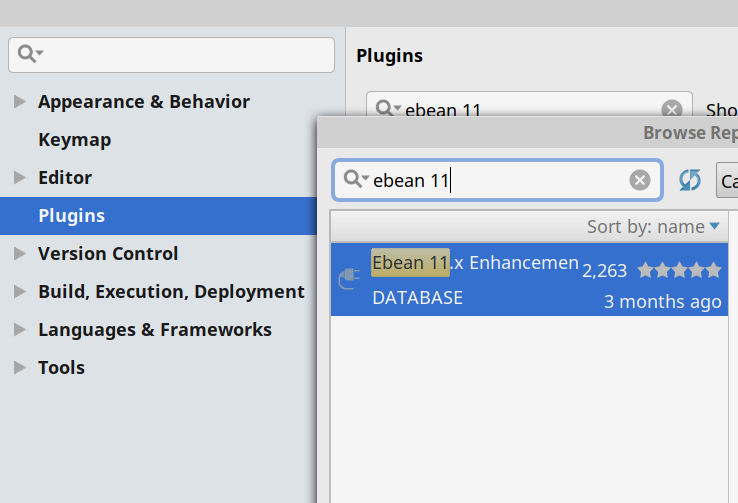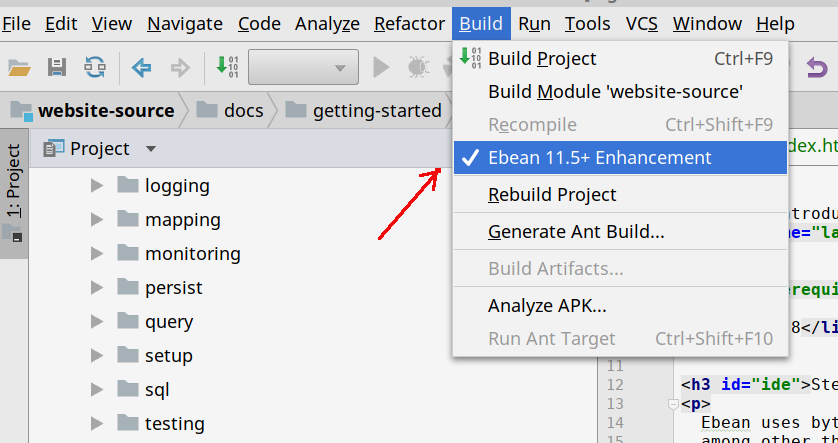 Turn on plugin per project
The plugin is turned on and off per project. We need to turn it on for it to perform enhancement on the current project.
Eclipse IDE
Preferences > Installed JREs
Goto the installed JRE's and hit Edit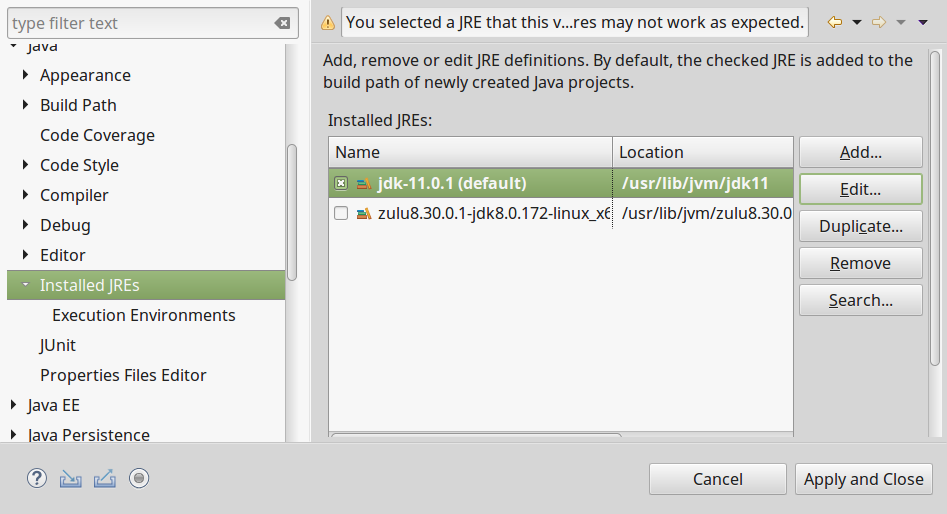 Add -javaagent
Add the ebean-agent as a VM -javaagent argument to the JRE. Use this JRE for your project.